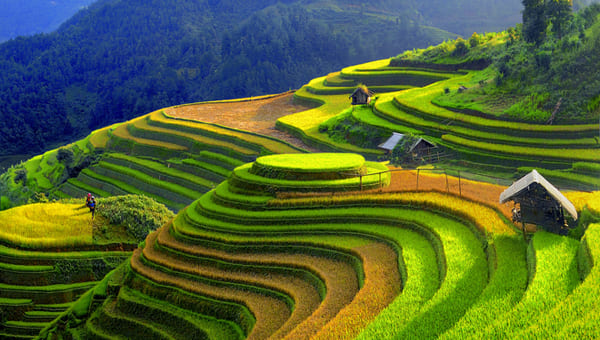 Are you looking for the best places to visit in northern Vietnam ? Then, the following 5 destinations with the wild beauty will bring an unforgettable vacation for you. 
Today I want to share the most attractive places to visit in northern Vietnam with you after ending my trip to Mu Cang Chai, Ha Giang, Ba Vi national park, Huong Perfume Pagoda and Co To Island. 
Interesting, stimulating and even more than that. I think that no adjective can be used to describe the charming beauty of those destinations. Come on! I will show you!
5 places to visit in Northern Vietnam 
Mu Cang Chai
Do you like backpacking? Mu Cang Chai, which is a district in Yen Bai province, about 300km away from Hanoi and 2000m high above sea level, will be a good suggestion for your holiday.
Some captivating places of Mu Cang Chai are Tu Le Village, La Pan Tan village, Mo waterfall, and Khau Pha Pass.
According to my travel experience, there are two ideal periods to visit Mu Cang Chai. The first one is the pour water season that comes in May or June when you can see the terraced fields filled with water. It's interesting, right? The second one is the autumn – September or October. If you come to Mu Cang Chai this time, you will contemplate the ripe terraced rice. It's so magnificent that everyone can't take their eyes off it.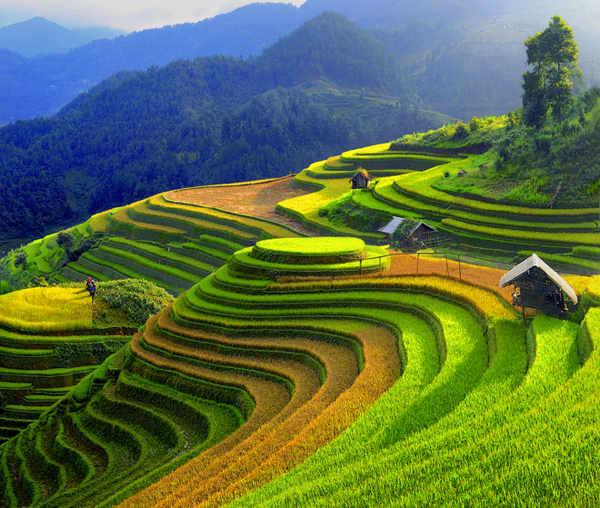 I think the best way to explore Mu Cang Chai is taking a North Vietnam motorbike tour. Because you may be in hot water if you use a car to move in mountainous terrain and valleys. A good motorbike will be your savior in this case. 
You can rent a motorbike for 100,000 – 200,000 Vietnam dong per day. Not much for an intriguing trip, right? Besides, you can refer to the experiences of other backpackers if you choose to take a tour. I bet that you will get a lot of interesting and useful information for your trips.
In addition to beautiful scenery, Mu Cang Chai has many attractive specialties. You should taste some foods such as five-colored sticky rice, bamboo shoots, and dried buffalo meat. These dishes are naturally derived and good for health.
Ha Giang Province – Northern Vietnam Places To Visit
Mu Cang Chai is a suitable place for adventurous people. But you can only see the breathtaking view at the two specific times of the year. It would be a pity if your vacation was not on that occasion. However, I recommend another great place where you can enjoy beautiful views all year round.
Let's go to Ha Giang province! 
Ha Giang, which is located right on the frontier line with China, is a province in the Northern area of Vietnam. This region has many rolling hills, beautiful valleys and special karsts.
Ha Giang captivates tourists due to not only attracting mountains but also vast stunning flower fields. Every year, peach and plum flowers will fully bloom in January and February. However, the most beautiful view comes from buckwheat flowers in November and December. It's also the time for the buckwheat festival to be held.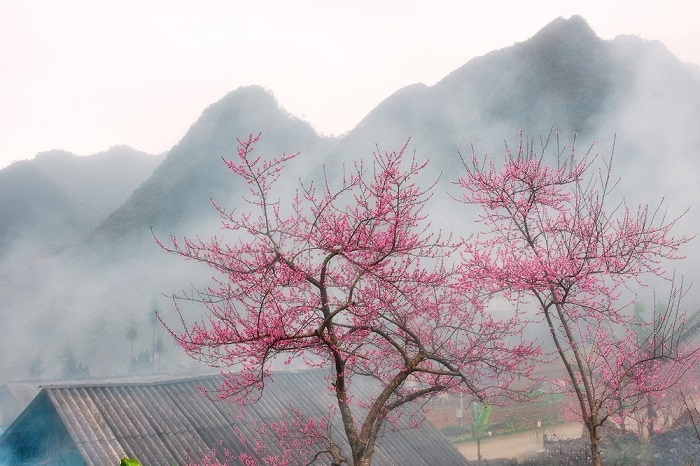 Besides, when taking Ha Giang motorbike tours, you should not miss specialties like Tau Porridge, Grilled Buckwheat Cake, and Thang Co Dish. They are so palatable. Trust me, Ha Giang will never let you down. 
Ba Vi National Park
If you like hiking and sightseeing, I think Ba Vi National Park is a good destination. You will be immersed in the fresh air and in harmony with nature. Its scenery also inspires art creation. I will plan to go there again if I have the chance. 
Ba Vi national park is located in the mountain range, about 50 km away from the west of Hanoi. It is one of the parks with diverse species of flora and fauna. You can visit this national park all year around. If you like camping, you should visit here in the summer. 
Moreover, it is advisable to book a room at the resort if you want to rest someday because Ba Vi National Park has many beautiful scenes to explore. 
Coming here, you will also be surprised by Tieu Dong mountain, Bach Xanh complex, Ngoc Hoa mountain, ancient French church, the wildflower forest and cactus garden.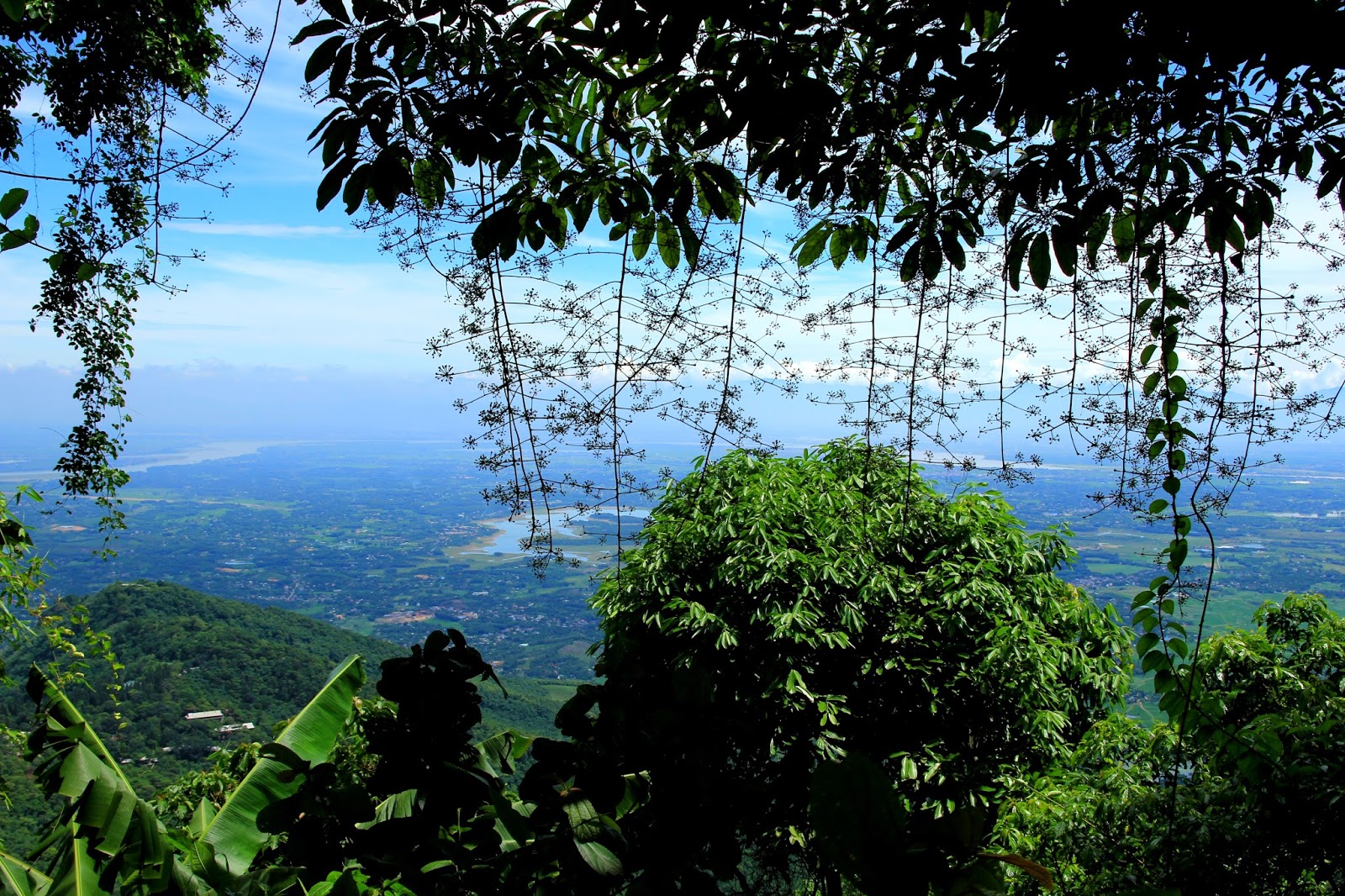 I have to confess that I really like the specialties in Ba Vi national park. Milk cake, bamboo cooked rice, and forest pork are all too tasty. I think you will totally agree with me if you taste them. 
Perfume Pagoda
I think the wild beauty of Huong Pagoda will help you relax absolutely. Don't wait any longer! Start the journey!
Perfume Pagoda is a complex of temples and pagodas located in Huong Tich limestone. In Vietnam, it has the longest festival which lasts from January to April. Every year, a lot of pilgrims come here for sightseeing and good invocation. So you have a lot of time to explore the beautiful scenery.
The itinerary to the Perfume Pagoda is an interesting experience for visitors. You can move here by car but you must use a wooden or iron boat on the Yen stream to approach the temple complex. Trust me! There are many fascinating scenes along the trip.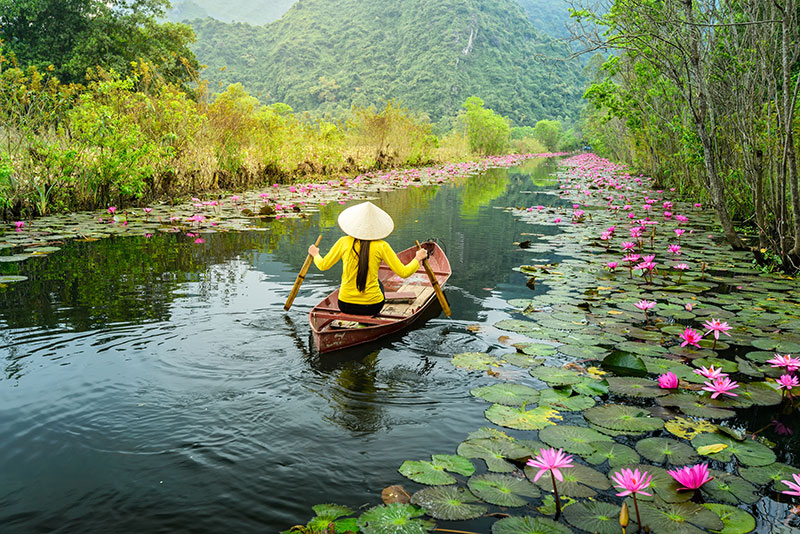 Perfume Pagoda has many beautiful views but some of the most breathtaking spots are Thien Tru pagoda, Huong Tich cave, Phat Tich temple, and Thien Son pagoda. You will be fascinated by the wild beauty of the mountains and beautiful stalactites. 
Co To Island
My trip came to an end with a beautiful and romantic island. Can you guess what? Well, not Halong Bay. I would recommend going to Co To Island instead. 
I love the fresh air and the clear blue sea. If you were me, you would also be excited about watching the sun and tasting the fresh seafood here. I always hope to have the chance to come back here with my family.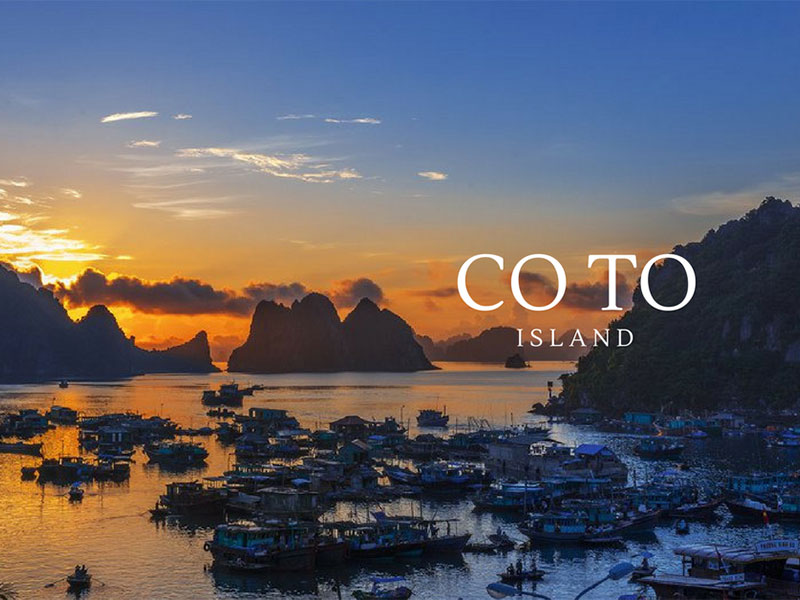 Coming to Co To, you will have the opportunity to visit the scenes with dreamy views, including Co To Lighthouse, Hong Van Beach, Cau My Rock, and Co To Church. You should use a motorbike to move between destinations, which is also convenient for eating some awesome specialties such as abalone, sea urchin, and holothuria. 
March, April, September, and October are the best time for the trip to Co To. You should find out the weather before moving here. Don't go to the island in the rainy season. If not, you will not be able to go anywhere. 
Some Essential Things To Know Before Going To Vietnam
Sadly! My trip was over. I just want to share some tips to help you have an unforgettable vacation. In short, keep in mind that:
First, you should find out the weather at the destination. 
Second, do not forget to research the appropriate vehicle for moving. I think motorbikes are an extremely handy vehicle for backpacking. 
Third, let's taste street foods. They are delicious and cheap. 
Finally, you should wear discreet clothes when visiting temples and pagodas. Do not wear skirts, shorts. You may be denied entry.
Conclusion
Northern Vietnam has a lot of pristine and mystery destinations that backpackers like to discover. Apart from the names above, there are many other places to visit in northern Vietnam. Just go and enrapture. 
Do you know? The period from June to September is the off-season. So you can save money because you can get some coupons.
Good luck, my friend! Don't wait any longer. Let's start the journey!