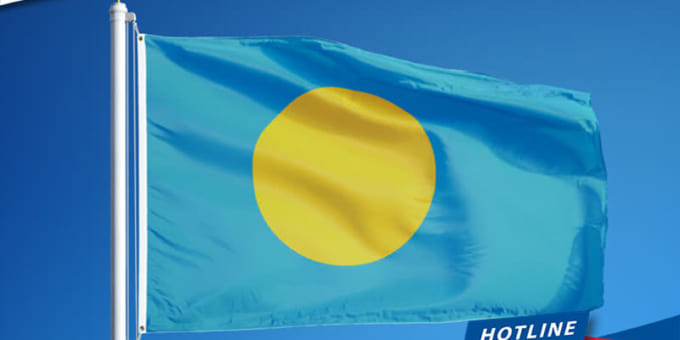 Vietnam visa for Palauan citizens are required for all type of passports and for any purposes from tourism, business, visiting relative to studying. But travelers, who hold Palauan passport can get an exempted Vietnam visa on arrival Phu Quoc airport for up to 30 days. It's really important to know this regulation for those who travel to the Island only, go to other parts of Vietnam from Phu Quoc's Island later on your trip is not accepted. How to apply Vietnam visa for Palau citizens?
View more:
What are Vietnam visa requirements for Palau citizens 2019 – 2020?
What is the address of Vietnam Embassy in Palau?
How to apply a visa to Vietnam for Palauan citizens?
Applying directly at Vietnam Embassy/Consulate
There is no Embassy/Consulate of Viet Nam in Palau but you can apply Vietnam visa for Palau citizens at another nation where it has Embassy/Consulate of Viet Nam.
Procedure to apply visa to Vietnam at Embassy/Consulate
Complete the application form on the website of Vietnam Embassy/Consulate and submit it with your original passport, a passport-sized photo and pay the Vietnam visa fee.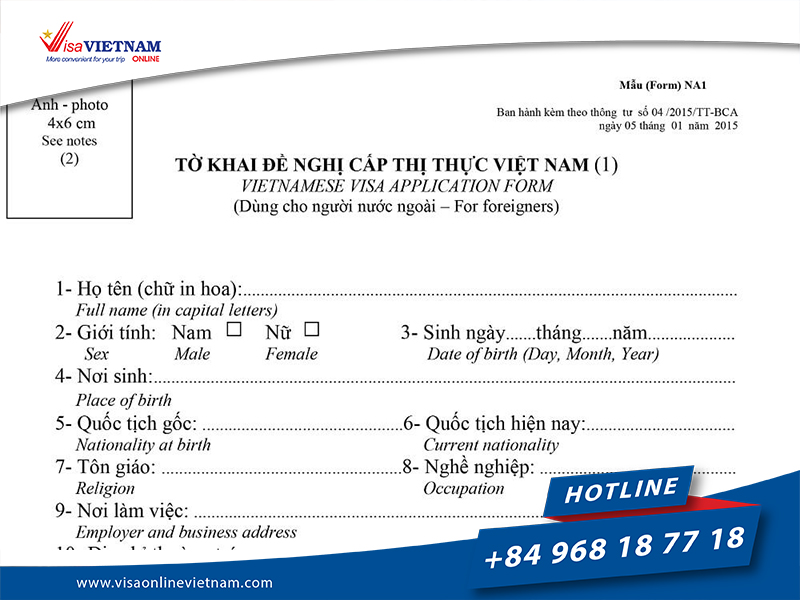 Processing time:
Normally, it takes 3-5 business days to get back the result.
Expedited Vietnam visa fee applies for those who have travel date is approaching or want to get back the passport earlier. Also, an extra Vietnam visa fee will be added.
The documents to apply visa at the embassy/ consulate depend on the requirement of the embassy/consulate. However, it normally includes:
Application form.
passport which is valid for at least 6 months from the date of entry into Vietnam and still has at least two blank pages.
Recent passport-sized color photos (Image must be taken within the last 3 months; Photos should be in color and should be taken against a white background; Image must show the full face and without headgear (headgear worn in accordance with religious or racial customs is acceptable but must not hide the facial features)).
Relating documents basing on particular embassy/ consulate request.
Note:
Each Embassy/Consulate of Viet Nam has their own Vietnam visa fee and none of them reveals it on their website.
Vietnam visa on arrival airport for Palauan citizens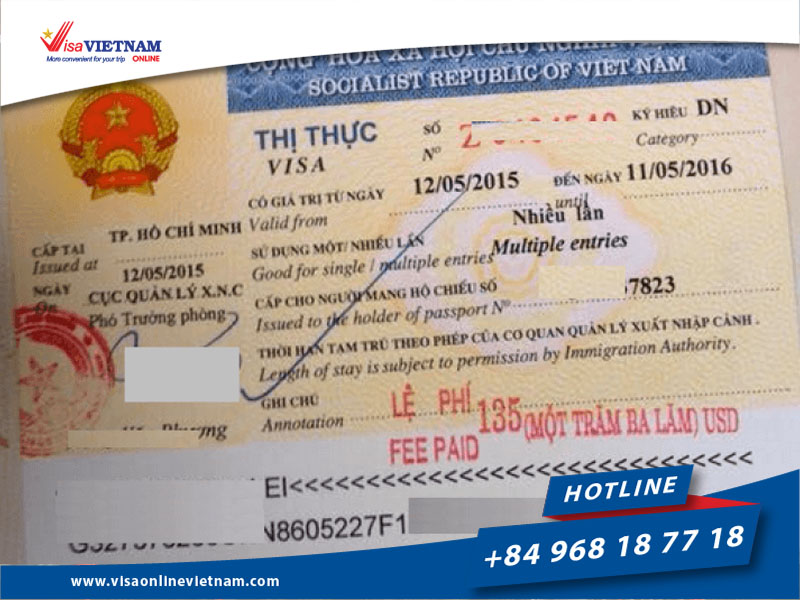 Visa On Arrival is the visa applying for all nationalities all over the world, coming to Vietnam for tourist purpose or business purpose, with variety length of stay and time of entry (1 month single entry, 1 month multiple entries, 3 months single entry, 3 months multiple entries, 6 months multiple entries, 1 year multiple entries).
Addvantages of Vietnam visa on arrival
Fast (only 2 working day for basic services, and 1- 8 hours for urgent services)
Time-saving and effort-saving (don't have to go to the embassy/ consulate directly)
Simple (don't have to prepare complicated documents)
Highly secret (personal information is kept in secret)
Cheap (cheaper than other visa services).
Another thing you need to know is that apply Vietnam Visa On Arrival via https://visavietnamonline.org/ is only valid for those who enter Vietnam via airports. At the moment, there are 6 international airports in Vietnam agreeing on this visa, included: Noi Bai International Airport in Ha Noi City, Tan Son Nhat International Airport in Ho Chi Minh City, Da Nang International Airport in Da Nang City, Cam Ranh International Airport in Nha Trang City, Phu Quoc International Airport in Phu Quoc Island, Cat Bi International Airport in Hai Phong City.
How to apply Vietnam visa on Arrival?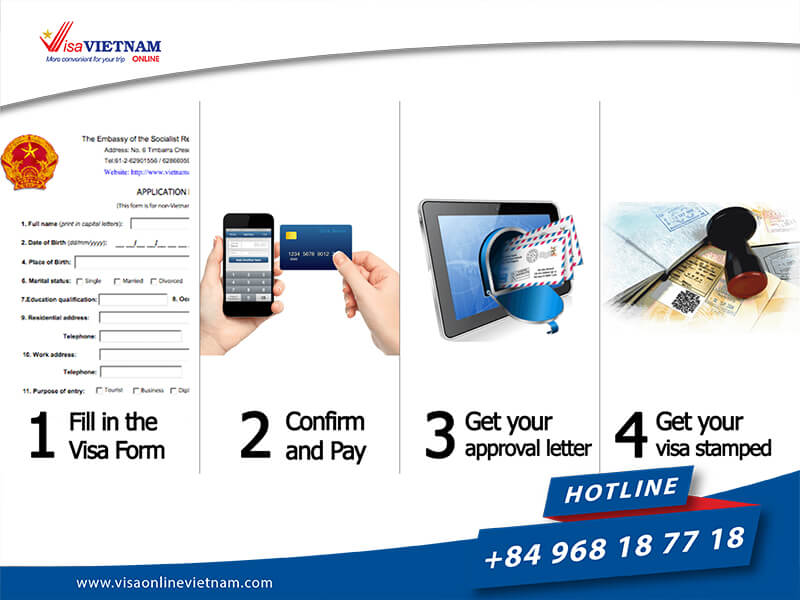 Step 1: Fill in the form with your personal information and kinds of visa you want to apply
Step 2: Make online payment by Credit card via PayPal. After finishing to make payment, you immediately receive an email informing about your order with detailed information. Your job is to wait for the result. It takes about 2 working days for basic services or faster if you choose urgent services.
Step 3: Receive Approval letter within 2 working days. This visa approval letter helps you when you get in airplane and it's required to show at "Landing Visa" or "Visa Upon Arrival" office for picking up your visa.
Step 4: On arrival at your destination airport, you are required to submit your visa approval letter + passport + Vietnamese visa application form, then waiting to be called for paying the visa stamping fee to get your visa.
Applying Vietnam visa on Arrival, you can get your Vietnam visa in Koror, Airai, Kloulklubed, Meyungs, Melekeok, Ngermid, Ollei or any cities in Palau. Let's apply visa at visaonlinevietnam.com!
Vietnam visa on arrival by land
Palauan citizens who want to cross a borderland, to enter Vietnam, have to get a Vietnam visa stamp on your passport in advance. On this case, you can contact with us to make a Vietnam visa approval letter and fax it to Embassy/Consulate of Viet Nam in Cambodia, Laos, China… or send visa to Vietnam by bus for you.
Totally, there are 03 ways for foreigners who want to apply for a visa to Vietnam. And with the advent of the internet, we believe apply a visa to Vietnam for Palau citizens online seem to be the best way.
***
www.VisaOnlineVietnam.com is operated by VIETNAM VISA SERVICE., Co. LTD VIETNAM with more than 18-years experience in visa service and 20-year in traveling arrangement. This website was set up to offer visa applicants the most convenient but cheapest services that meet the criteria of Quality, Safe and Secure; Reliability, Prompt Responses, Competitive Prices, and Customer-Focused Approach; save your time & money; Money back guarantees for declined applications.
In case there are any question, please do not hesitate to contact us at Hotline: +84 968 18 77 18/ WhatsApp: +84 – 982 879718 or Email: sales@visaonlinevietnam.com.